Kimberly Weibrecht, a NH divorce lawyer practicing in Portsmouth and Dover, NH was recently nominated to serve as co-chairperson of the New Hampshire Bar Association's Alternative Dispute Resolution section.
The section of the NH Bar provides a forum for discussing alternative dispute resolution in NH, including training for mediator/arbitrators, ethical rule issues, mediation rules such as the adoption of the Uniform Mediation Act, rules for the Rule 170 mediators, and mediation rules for probate courts and marital courts. This section also keeps the Bar informed about alternative dispute resolution procedures, rules, and precedents nationally and internationally.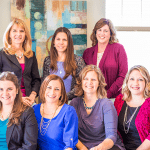 About Weibrecht & Ecker, PLLC
Weibrecht & Ecker, a full-service and family law practice (weibrechtlaw.com), serves its New Hampshire and Maine clients from offices in Dover and Portsmouth, New Hampshire. The firm is focused on divorce, mediation, Collaborative Law, and legal separations and serves a growing, loyal base of clients with innovative thinking and an in-depth understanding of the legal system. Learn more about our practice here.