Attorney Kim Weibrecht, a NH divorce attorney focusing on collaborative law and alternative dispute resolution, recently took part in a successful 12-hour training through the Collaborative Law Alliance of New Hampshire.
Attorney Weibrecht is a member of the Board of CLANH, which hosted the training on Interdisciplinary Collaborative Practice for 40 new and veteran collaborative professionals.  The Alliance brought trainers from Maryland for the event.
"The number of family law attorneys in New Hampshire getting trained in Collaborative Divorce is a sign that we are gaining momentum.  We still have a ways to go before Collaborative Divorce is as well utilized as it is in most other parts of the country, but we are getting there," Weibrecht said. "I look forward to future collaborative law learning opportunities from CLANH."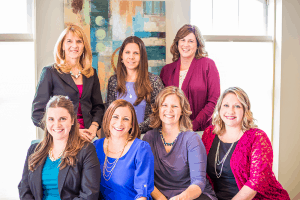 About Weibrecht & Ecker, PLLC
Weibrecht & Ecker, a full-service and family law practice (weibrechtlaw.com), serves its New Hampshire and Maine clients from offices in Dover and Portsmouth, New Hampshire. The firm is focused on divorce, mediation, Collaborative Law, and legal separations and serves a growing, loyal base of clients with innovative thinking and an in-depth understanding of the legal system. Learn more about our practice here.